Antoine ROMERO, Associate Executive Director
A Burgundian living near Beaune, Antoine Romero has spent his entire career in the wine industry. He took over the management of the Domaine de Boischampt with strong convictions on the axes of development.
He is convinced that quality comes first, and it is the fruit of the meeting between a terroir and men. This is why he is certain that the Beaujolais terroirs allow the wine to reach its highest quality, and that the top-of-the-range and respectful cultivation and vinification processes are a guarantee of exceptional wines.
A true manager-leader, he has surrounded himself with a competent, passionate and committed team, and has thus given himself the means to achieve the beautiful ambitions of the Domaine de Boischampt, whose values he embodies.
Thibaud BAUDIN, Winemaker
Graduate oenologist of the Jules Guyot Institute (Dijon), Thibaud made his classes in various vineyards in New Zealand then in Burgundy. He notably vinified at the Domaine de la Vougeraie (2010/2012), he then took the post of Director of production at the Domaine d'Henri , in Chablis from 2013 to 2017.
Son of Savoyard and fan of mountain sports (mountain bike, trail, ski, etc.) neither the hilly and sloping landscapes of Beaujolais nor the challenges do scare him. As everything is to be created at the time of the Domaine de Boischampt's recovery in 2018, Thibaud is free to act to produce a wine in tune with his image, with a total control of the vine in the cellar. It gradually directs the Domaine's vineyard in organic farming.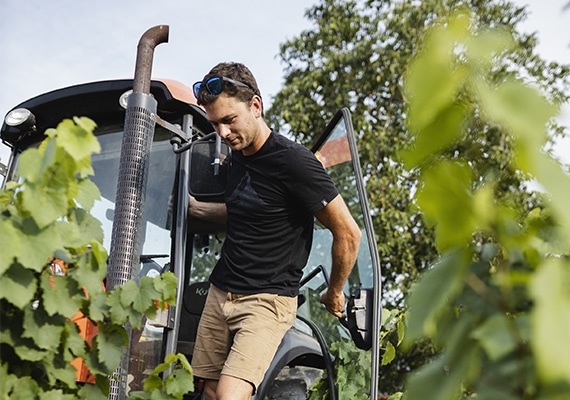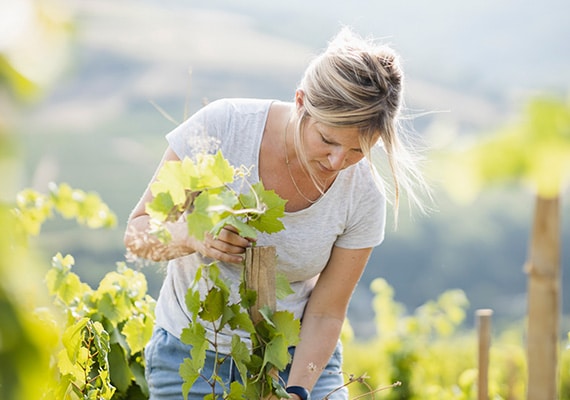 Antonie BAUDIN, Sales administrator
Antonie holds within the Domain a versatile role resolutely turned towards sales, communication and exchange.
Antonie is the ambassador of the values of the Domain by organizing the reception of the public, but also by managing the communication. It is she who keeps you informed of all the news via social networks and the update of the website, and it is also with her that you will have the pleasure of exchanging at the various wines shows.
While Antonie manages the sales administration and communication with efficiency, she also gives a helping hand to the vineyard and the winery.