Description
This flagship Beaujolais vineyard produces remarkable wines, particularly those from the unique geographical sites or climats known as "Côte de Py" and "Les Charmes", both situated at the top of Morgon appellation area. Exposed fully to the East, the Morgon vineyard gets all the benefits from a rising sun and mild weather. Complex just like the terroir, Morgon wines are known for their red ochre colour due to the manganese present in the subsoil. With a long finish, the stone fruit aromas give way to sherry notes after ageing which is when people say they have "morgonned"!
The wines are complex just like the soil found on these lands. Morgon wines are becoming the flagship of Beaujolais wine!
Our Plot :
Location: Situated on the unique geographical site or climat known as "Les Charmes". Plot certified as Organic
The vineyard from which the grapes are harvested to produce Morgon wine is located in the French commune of Villié-Morgon where the pink-coloured "Fleurie granite" is found. The colour of this granite comes from the manganese in the soil. Drawing strength from soil that is theoretically not all that fertile, they eventually bring out their very best and give way to a harmonious bouquet over the years.
Grape Variety :  Black Gamay
Soil and Subsoil : Deep granit
Surface : 74Ares23
Exposure : Northeast
Plantation : 1954 : 20 ares 23, 1956 : 54 ares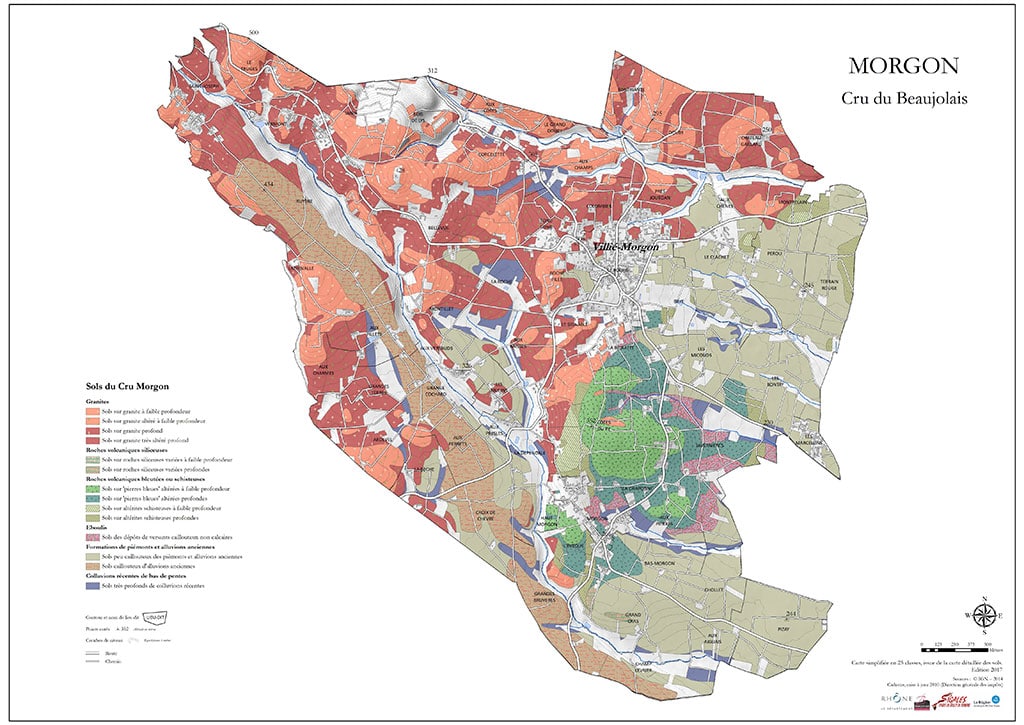 Harvest and winemaking
The grapes were manually harvested in 15 kilos open boxes on September 19th, 2020.
The grape harvest, at maturity and healthy, made it possible to realise the wine making process in optimal conditions.
This BIO vintage is made without adding in sulphur just like an all-natural wine. It expresses the finesse and elegance of the Gamay grape variety: Guaranteed to be refreshing!