Description
The vineyard  of Juliénas is spread over 580 hectares, across the villages of Juliénas, Jullié, et Pruzilly. AOC since 1938, Juliénas is one of the ten crus of Beaujolais. From the combination of its unique grape and its famous terroirs, is born a red wine, suitable for ageing (ten years on average and sometimes more for some wines).
The name Juliénas is said to comes from JULIUS CAESAR.
Our Vineyard
Location : Juliénas is located on the granitic foothills of the High Beaujolais on steep slopes ranging from 20% to 45%. The land is poor and particularly suitable for growing grapes. The structure of the subsoil gives a natural tannic power to the wines of the appellation that must be mastered to develop quality wines.
Grape Variety : Black Gamay
Soil and Subsoil : Diversified granitic soil and subsoil on blue stones altered at shallow depth
Surface : 1Ha15
Exposure : Northeast
Plantation :1969 : 14 ares 77, 1970 : 77 ares 32, 1992 : 10 ares 99, 2015 : 12 ares 13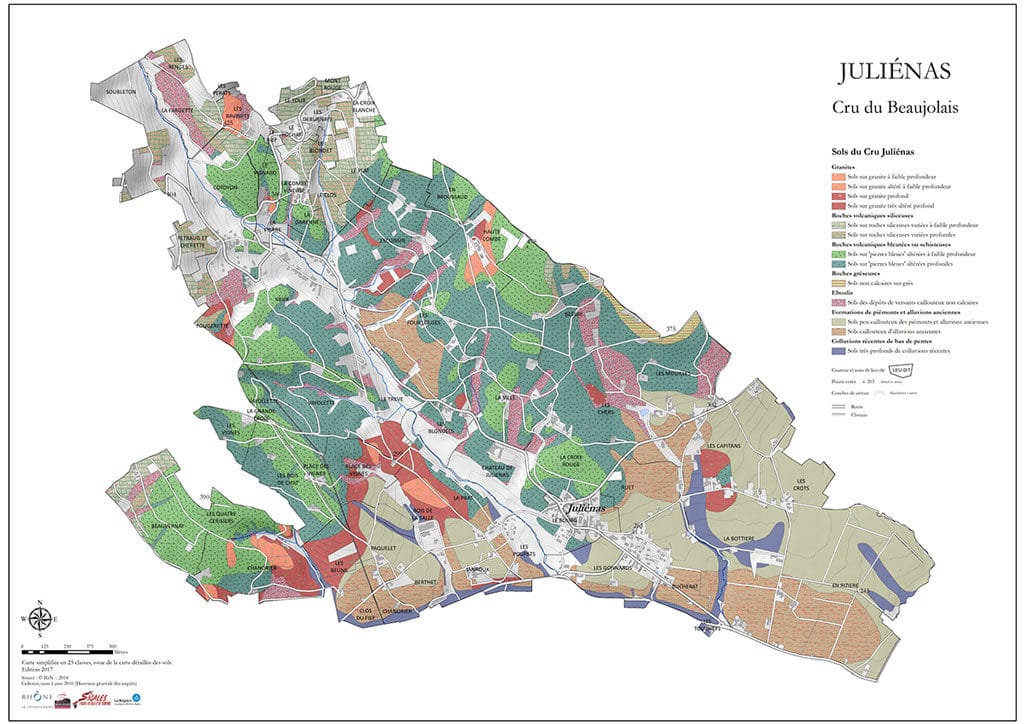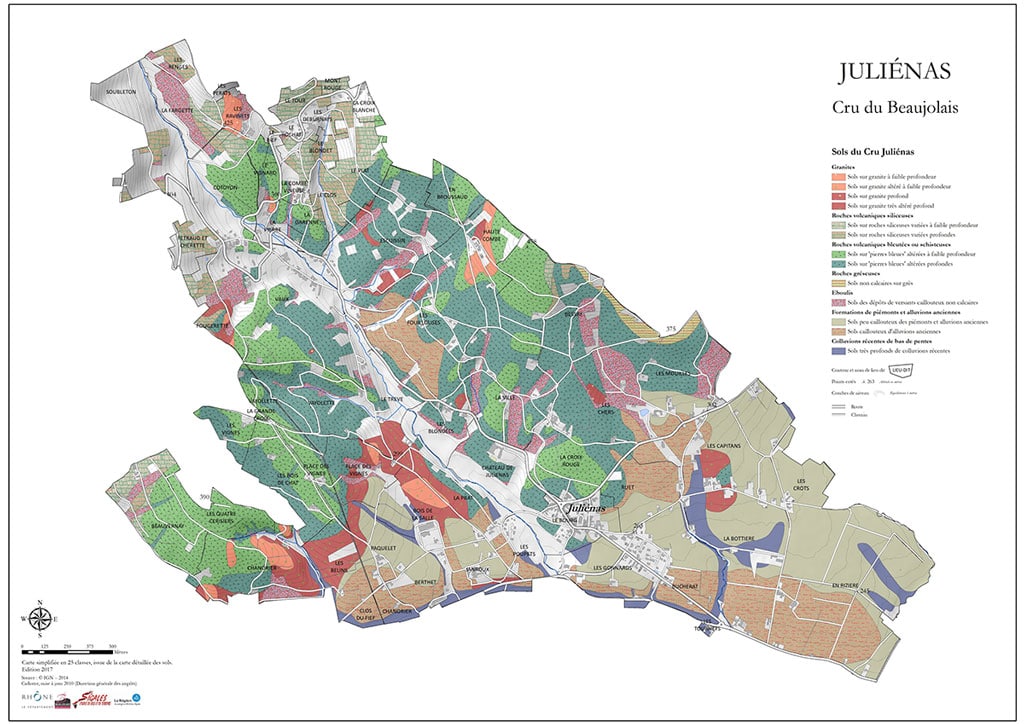 Harvest and winemaking
The grapes were manually harvested in 15 kilos open boxes on September 15th, 2019.
The vendange was wonderful and the wine-making processes happened in optimal conditions.
The wines were casked at the beginning of October and matured in barrels for 24 months. (12months in barrel, 12 months in concrete).
Produced in a confidential manner and patiently aged in our cellars, this cuvée, which can be appreciated in its first years, will be fully revealed after 5 to 6 years of ageing. The search for finesse and maturity have been the guides that enable us to offer you a wine of very high quality.