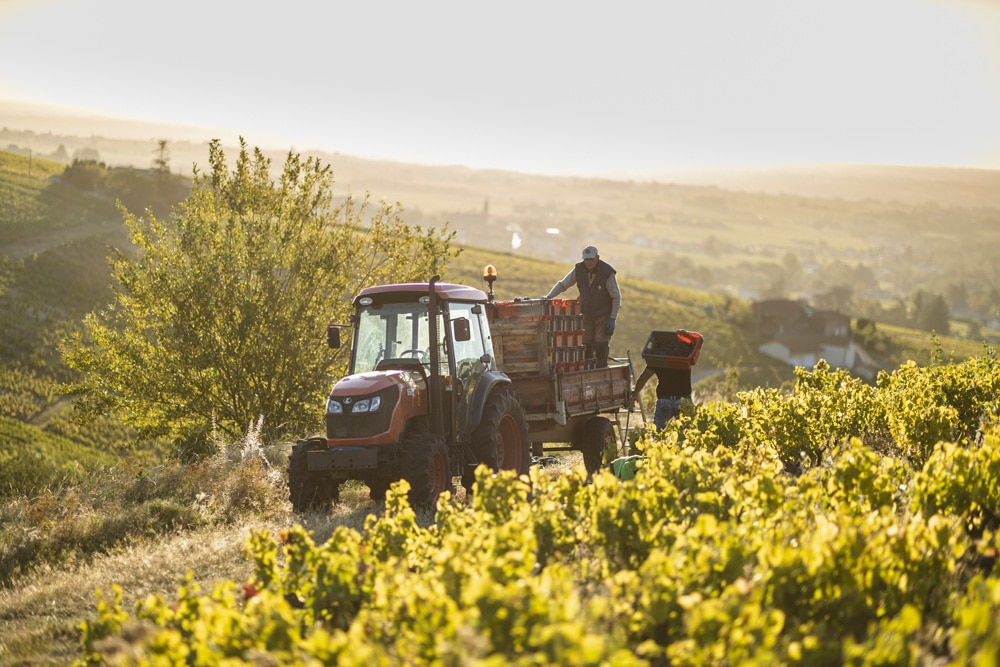 From the vine to the cellar : the decisive moment of the grape harvest
Taking care of the vines would not be very interesting if the harvest was brutal. This is why, at the Domaine de Boischampt , we have again made the choice to work hard.
Always anxious to improve the quality of the wines, Thibaud introduced harvest by hand, in small boxes of 15 kilos. It keeps the grapes intact, in full possession of the potential accumulated by months of work.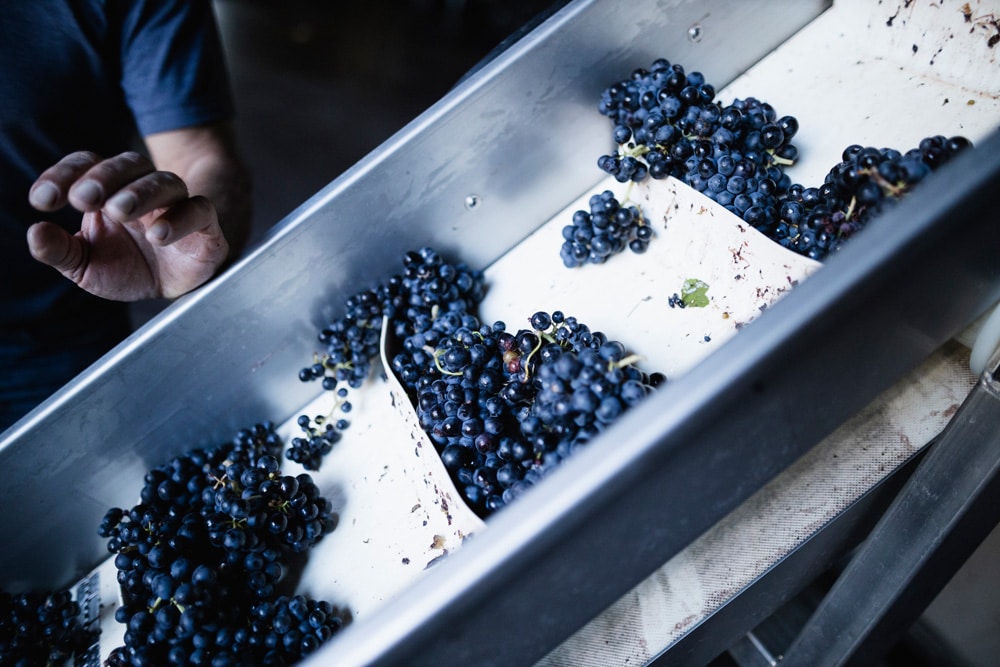 When modernity and authenticity come together for the best
Heading to the village centre of Jullié, in our winery built on vaulted cellars dating back to the sixteenth century. This is where our wines are developed, patiently, and passionately, two values dear to Thibaud.
Here the attention to detail is everywhere, at each stage, obsessive. With modern and performant equipments, everything is thought to sublimate the grapes.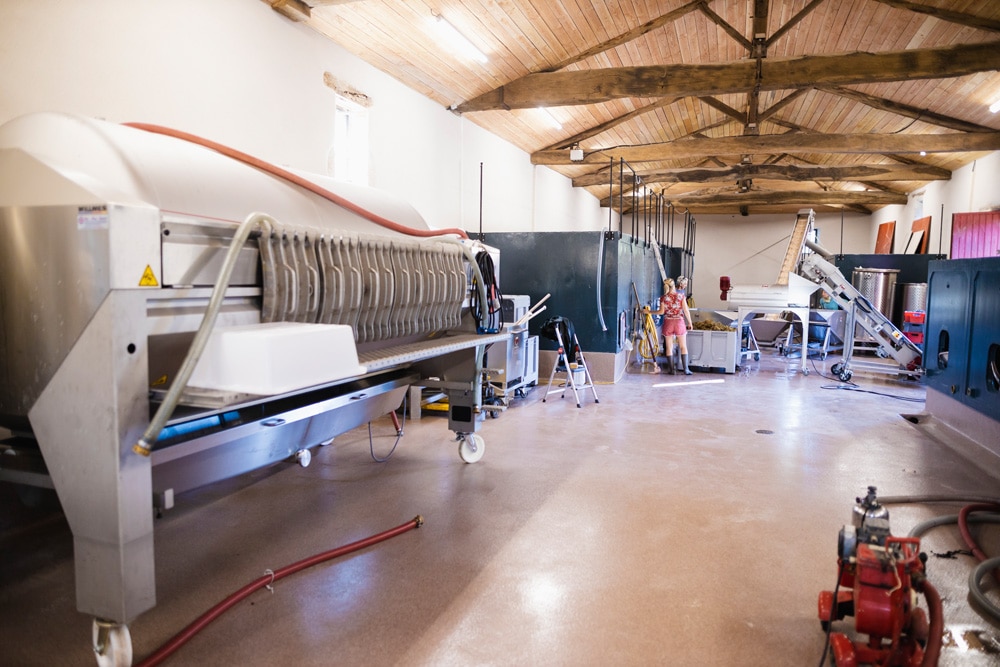 Destemming and pressing, essential steps for the correctness of the aromas, are carried out gently to respect the delicacy of our grapes. By vinifying at a low temperature, the fermentation start is slowed down, favouring the airy and delicate aromas.
Our wines are then fermented in our large concrete vats with blue colours, the same blue as this rock typical terroirs of Juliénas.
Alcoholic fermentations occur naturally thanks to the indigenous yeasts contained in the grapes or present in the winery.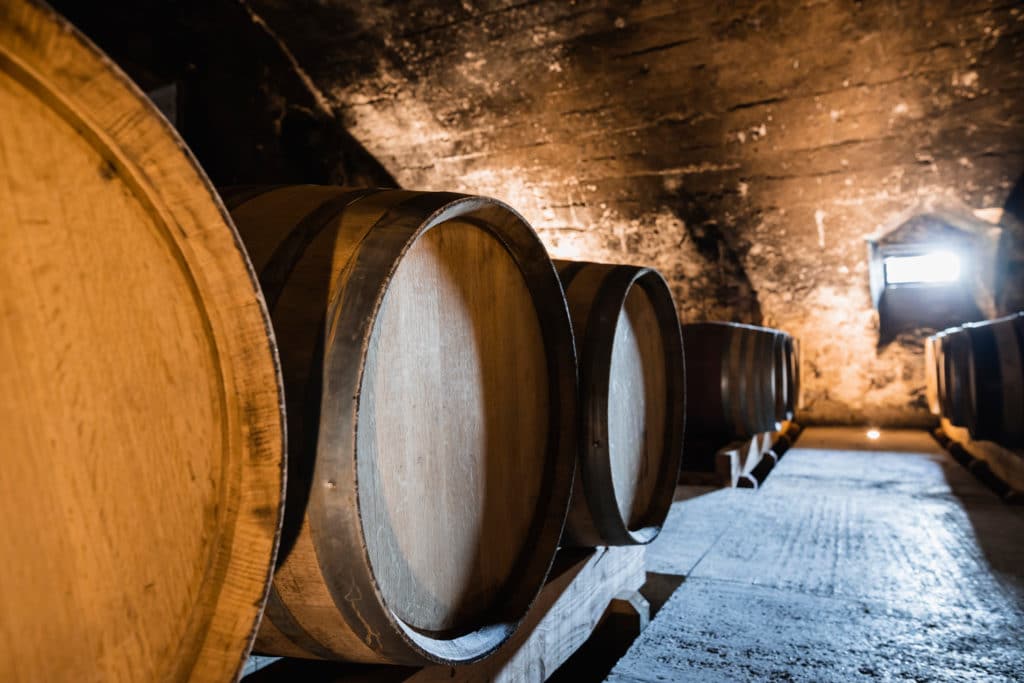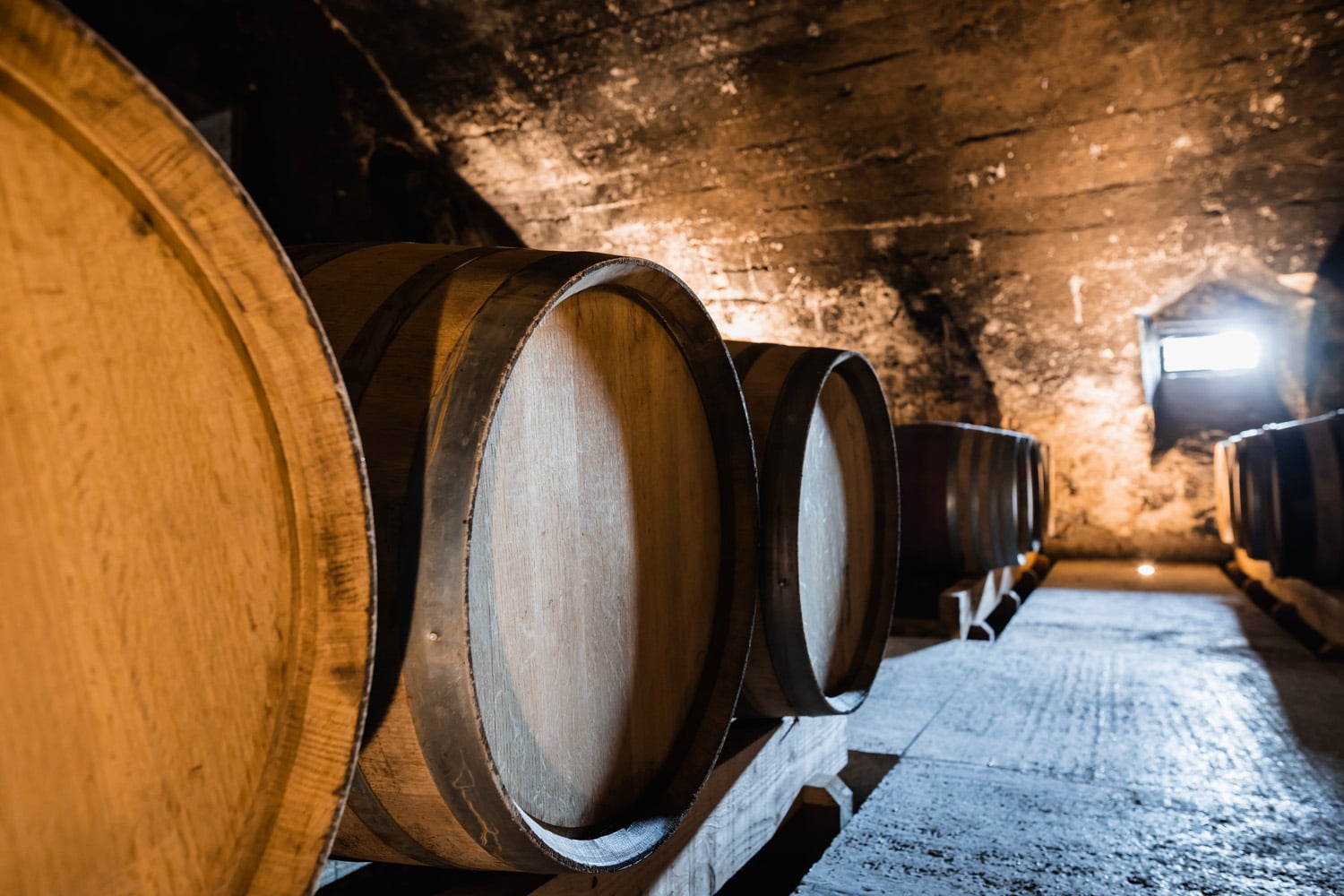 Leave time to time
Then the wines are aged in barrels in our cellar, located under the vats, allowing us to work with gravity, without pumping.
Here, for several months, ageing in oak casks will gradually exalt the aromas of each wine while letting their style become refined and assertive.
Each barrel has been carefully chosen to reveal all the richness and aromatic complexity of the wines.
And, at the very end, when the wines feel ready the charm operates!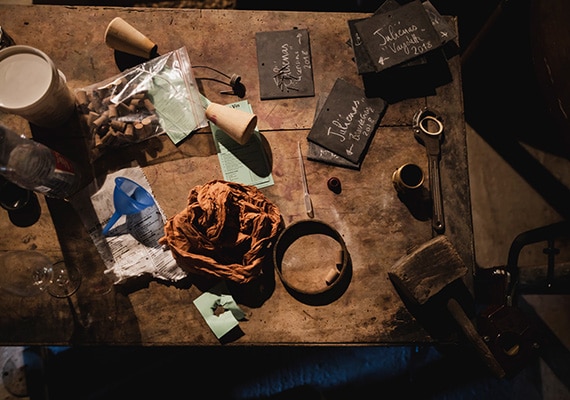 Revealing the terroir : Parcel vinification
Our vines are located in very varied soils. By adding to this diversity of soil and subsoil an important relief, one obtains a very large number of differences between each parcel. This is why Thibaud made the choice of parcel vinification. Thus he harvests and vinifies the grapes of each plot of Juliénas separately.
Discover our four Juliénas . One with its notes of hawthorn and roasting, when the other is opulent and robust …
Enjoy the difference :