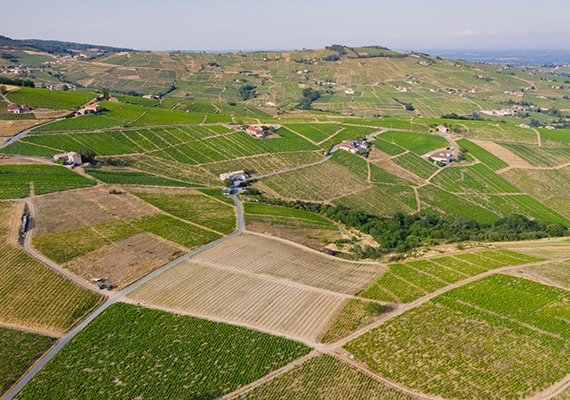 On steep land, a vineyard
It is to the south of the famous Burgundy vineyard, close to Mâcon, that are located the vineyards of the Domaine de Boischampt.
At the heart of our beautiful hilly landscapes, the vines flourish on steep slopes of up to 40%.
Between 300 meters and 400 meters of altitude, our vineyard takes advantage all year round of the coolness necessary for the production of quality grapes. Our cellar, meanwhile, awaits for you in the heart of the village of Jullié.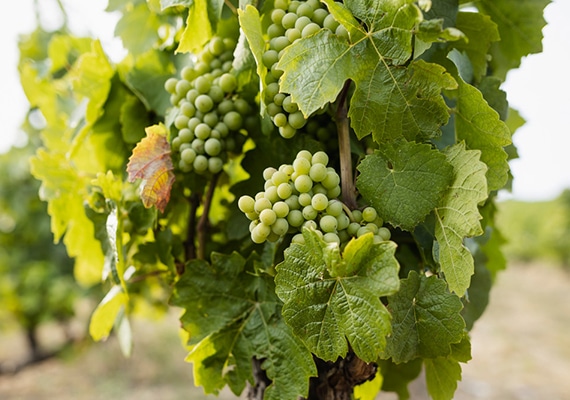 A historic vineyard with a mild climate
The vine arrived here with the Romans and has been cultivated since ancient times.
Bordered by the Saône at the East, the Beaujolais will benefit from the 17th century
of a fast growing river trade. The crus then start to establish their reputation and find themselves on the greatest tables in Paris and Lyon.
The climate, semi-continental, allows Gamay Noir, the unique grape of our vintages, to reveal all the subtlety of its aromas.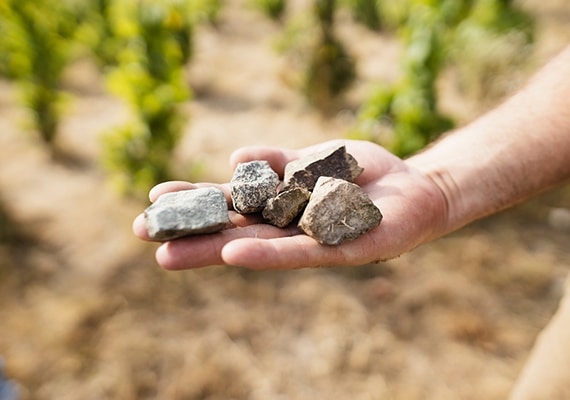 17 ha of vines in operation
While the estate had 13 hectares of vines when it was taken over in 2018, we quickly made the choice to acquire 3 new parcels, expanding the range of our wines.
It is therefore Fleurie, Chénas and Morgon, in organic for the latter, who will join
Juliénas in our offer of crus wines of Beaujolais as early as the 2019 vintage.
To this are added 4,5 hectares of coppice and wood which, here and there, border our vineyards and in which a biodiversity favourable to the whole is developing.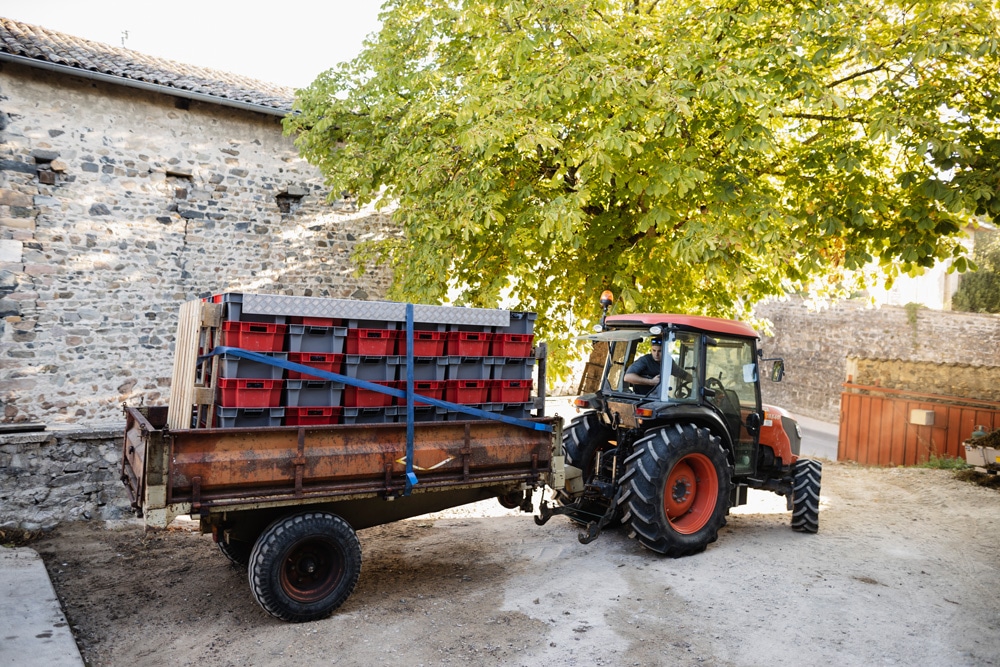 And trusted partners
We also work with trusted partners who are consistent with our values and our
ambitions. We are thus provided with the best surrounding grapes that we vinify and
raise in our cellars with the same rigour and the same requirements. We can offer you the wines of Fleurie, Saint Amour and Beaujolais-Villages white for the 2018 vintage.