Description
With less than 300 ha of vines, Chénas is the smallest vineyard in surface area in the Beaujolais wine region. Just to the south of Moulin-à-Vent, its famous neighbour, Chénas extends over a long and narrow stretch of land. The terroir, comprised of weathered granite, produces wines with an intense robe and bluish reflections. Supported by harmonious tannins, the aromas reveal flowery and spicy notes. There are just so many reasons why it became the absolute favourite of King Louis XIII!
Our plot
Location: This vineyard is located in the French commune of Chénas on land known as "Les Deschanes".
On granite slopes with very sandy meagre soil only allowing for limited yet high-quality production. Although lesser known than Moulin-À-Vent, most Chénas wines have the same body and quality of their prestigious neighbours. Also benefitting from a rather long maceration period for this region (ten to twelve days) and sometimes barrel-aging, they are fleshy and charming and can age well.
Grape Variety :  Black Gamay
Soil and Subsoil : Granit altered at shallow depth
Surface : 60Ares02
Exposure : South
Plantation : 1955-1956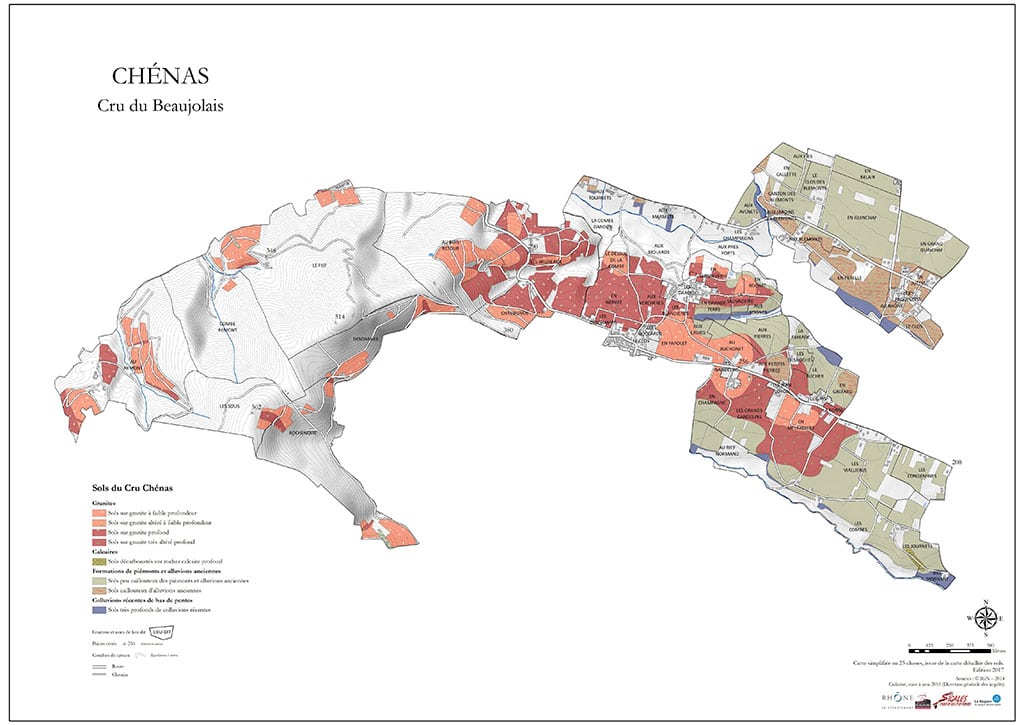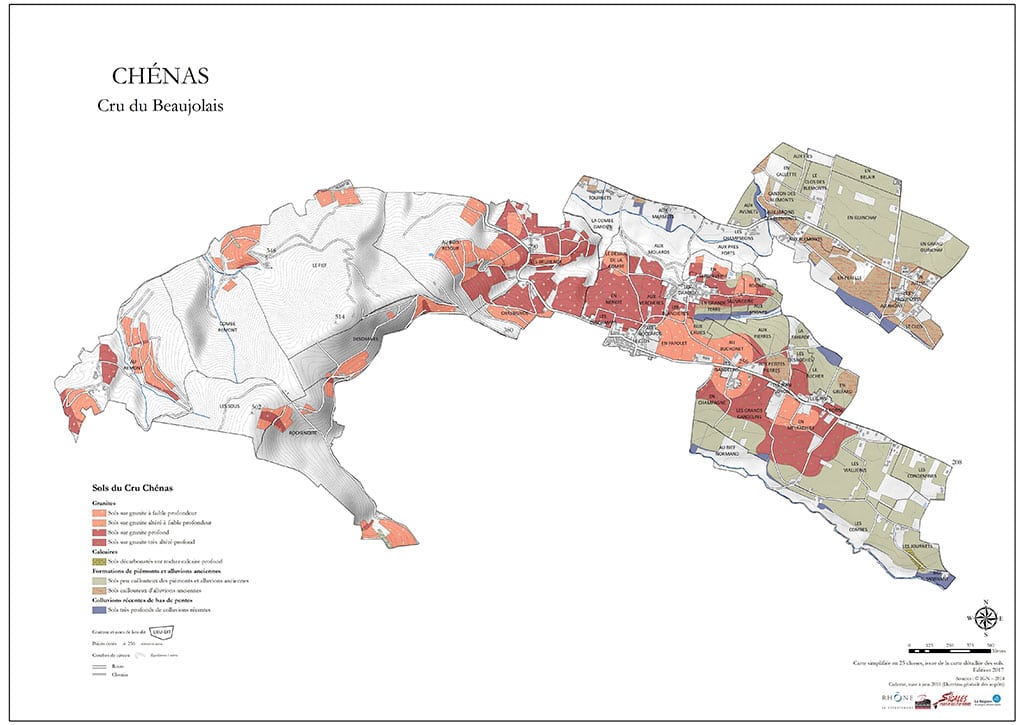 Harvest and winemaking
The grapes were manually harvested in 15 kilos open boxes on October the first, 2020.
The grape harvest, at maturity and healthy, made it possible to realise the wine making process in optimal conditions.
Round and structured, this vintage made with whole clusters reveals powerful and complex aromas. The optimal grape ripeness gives it characteristic length in the mouth: To be served starting now.