Description
Selection of the best hills, the designation Beaujolais-Villages is produced north of the Beaujolais vineyard, in the crus area. The demarcation marks the transition from the clay-limestone in southern Beaujolais and only retains the granite soils.
Our Plot :
Location : First link of this chain, this vintage is produce with grapes from a plot located next to our Juliénas, with a predominantly North exposure. The ripenesses come later on here.
Grape Variety : Gamay Noir
Soil and Subsoil : diversifies granitic soil and subsoil on blue stones altered at shallow depth
Surface : 2Ha12
Exposure : North
Plantation : 13 Sq m in 1971, 30 Sq m in 1979, 30 Sq m in 1983, 25 Sq m in 1988, 68 Sq m in 1965, 12 Sq m in 1978 and 34 Sq m in 1992.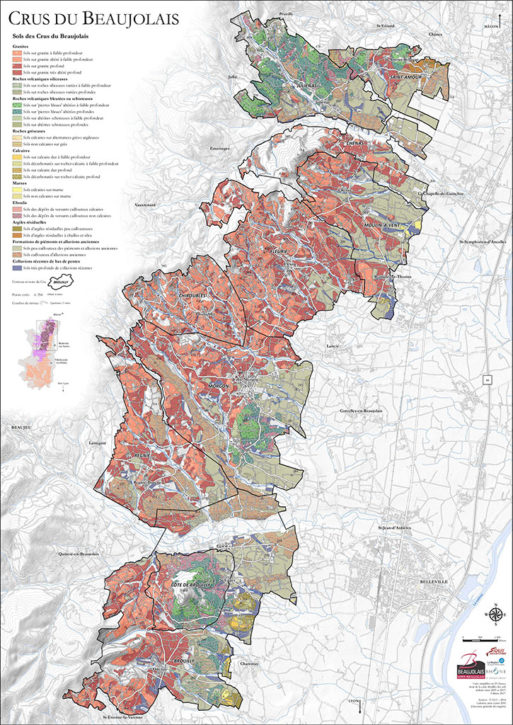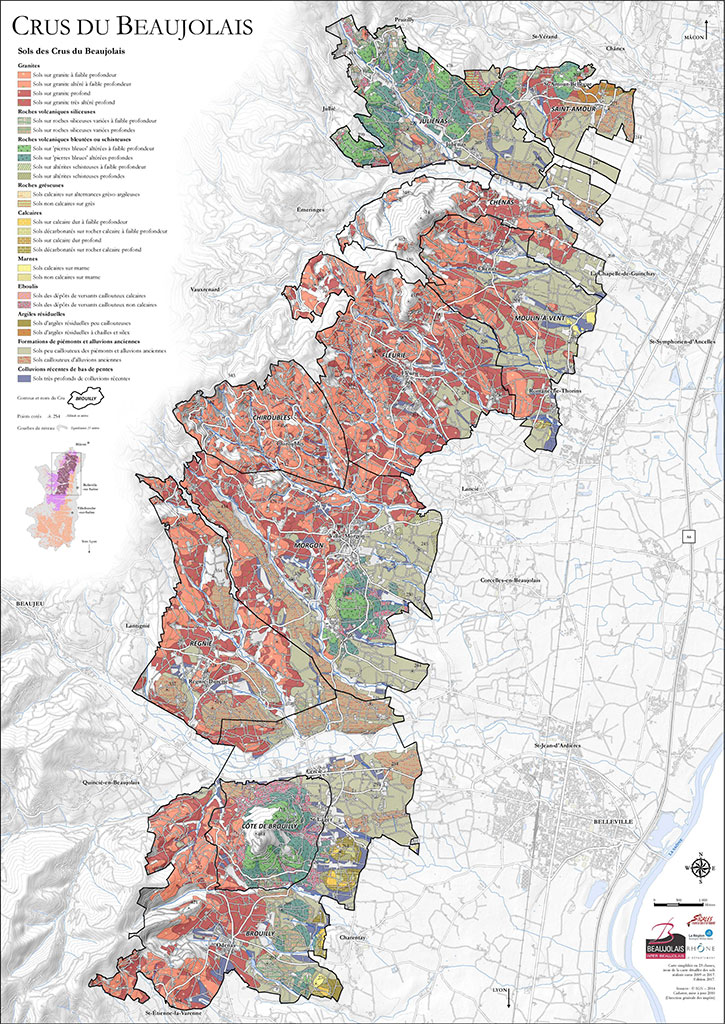 Harvest and winemaking
The grapes were manually harvested in 15 kilos open boxes on September 10th and 11th, 2018.
The grape harvest, at maturity and healthy, made it possible to realise the wine making process in optimal conditions.The wines were casked early October and matured in barrels for 11 months. They were then assembled to be bottled in September.
Worked with the same care as our other crus, this plot produced grapes of beautiful quality. The wine is therefore charming and structured, the tannins reveal the volcanic orginin of the soil. The manganese present in the rock gives our little vintage a alluring persistence in the mouth. There is terroir in this wine … and fruit.