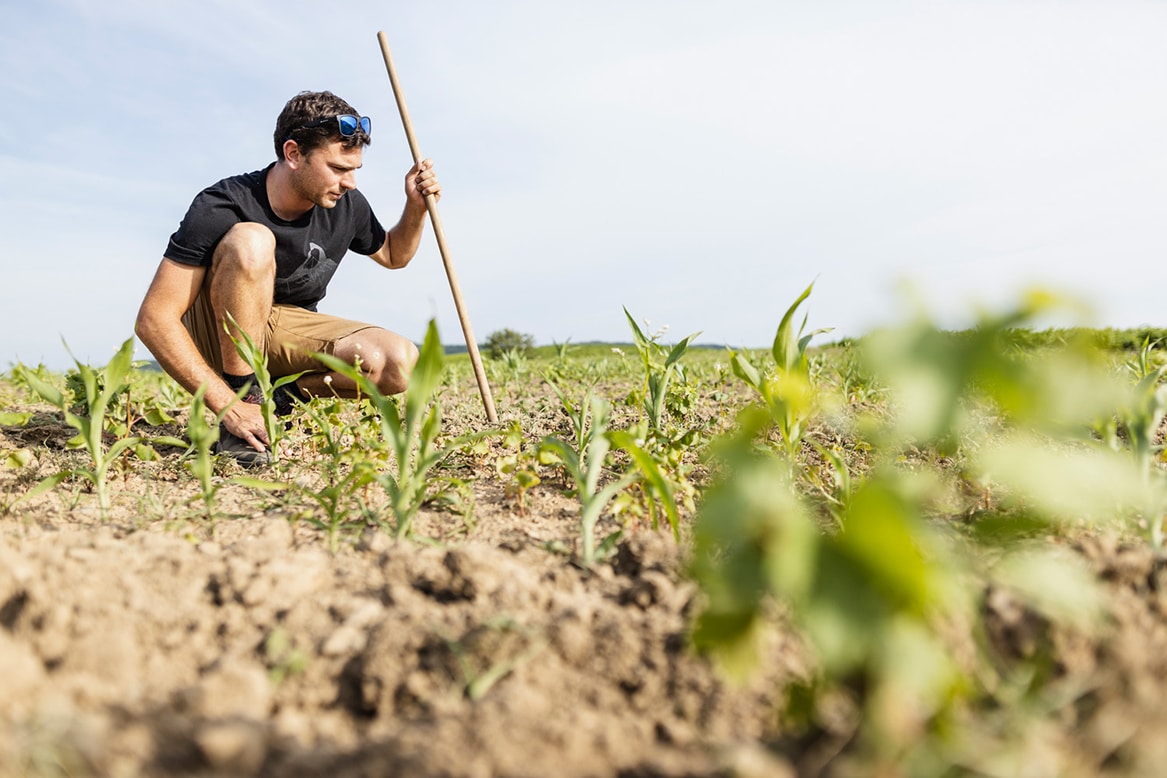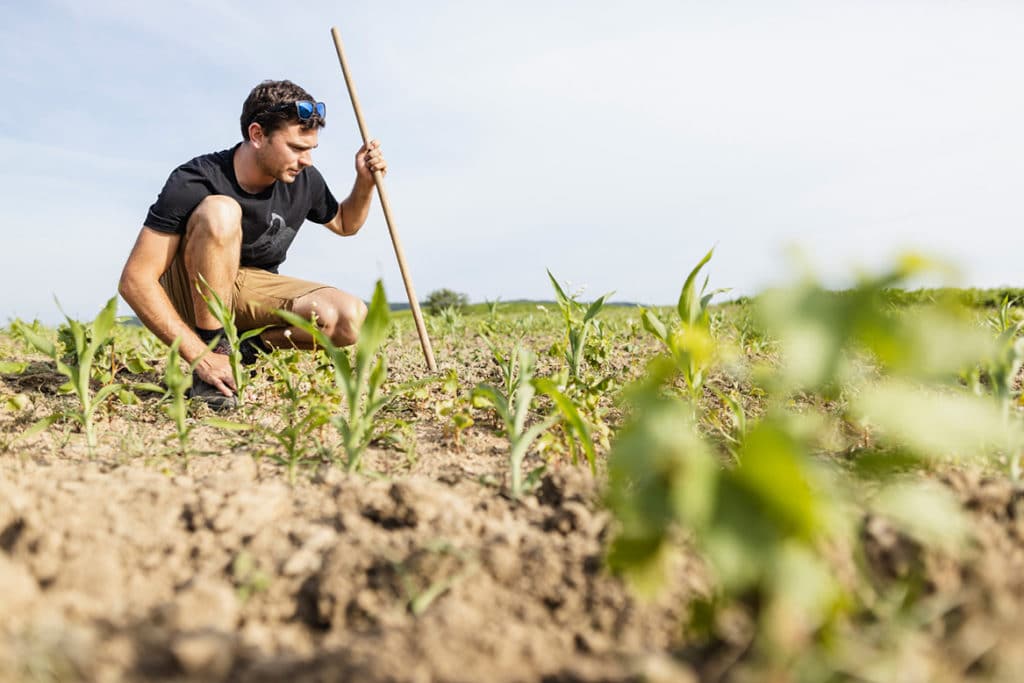 In the respect of the living, the art of cultivating its vines
As soon as Domaine de Boischampt was taken over in 2018, our winemaker Thibaud initiated a conversion of the vines to Organic Farming.
He made the choice to listen to Biodiversity. He wishes to establish a harmonious and self-sufficient system while ensuring that the vine finds its own balance, according to the nature of the soil and the climate of the year, while leaving the fauna and flora to field expression.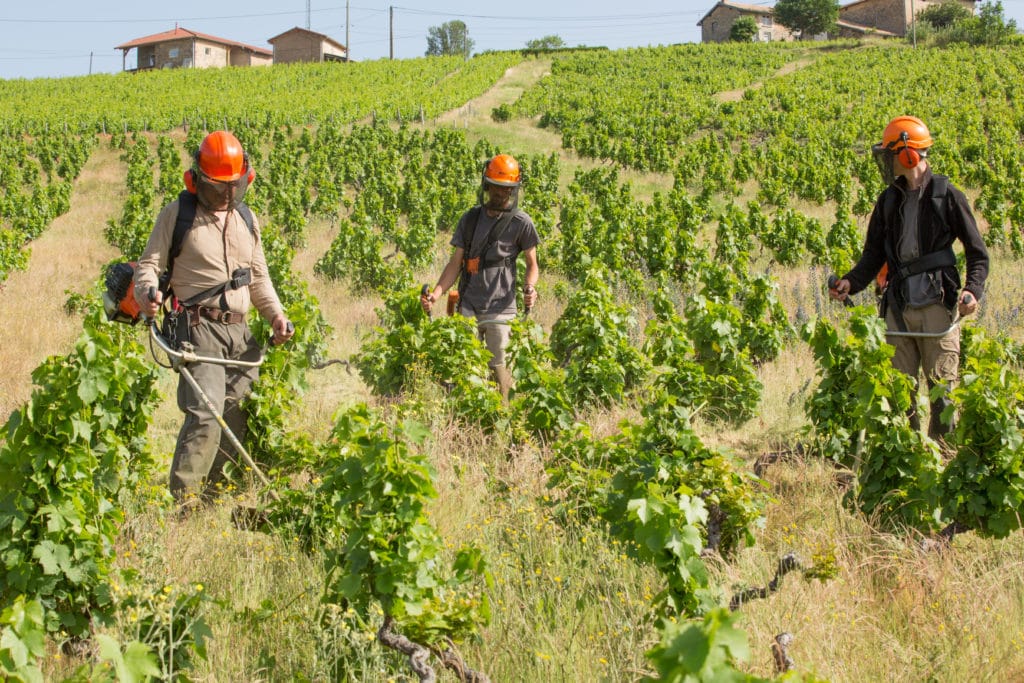 The alternative technique of grassing to work with nature
Thibaud has made the choice of grassing which has the advantage of decomposing the soil and frees the life inside while limiting erosion. Phytosanitary treatments, essential for the development of the leaf are limited to the use of sulfur, copper and preparations based on natural molecules.
In the vineyard, work is done by hand (disbudding, lifting, shearing, etc.). For treatments Thibaud uses a small crawler tractor and a vineyard tractor in the other vineyards, both of which have the advantage of not compacting the soil.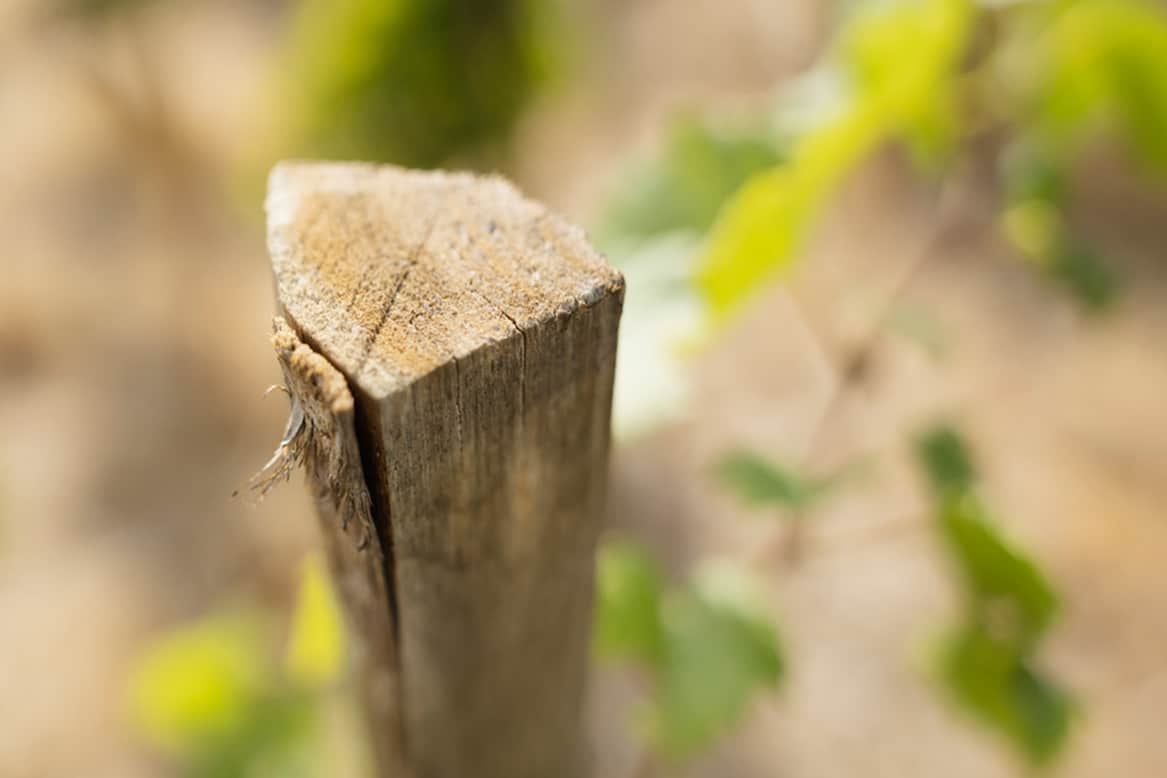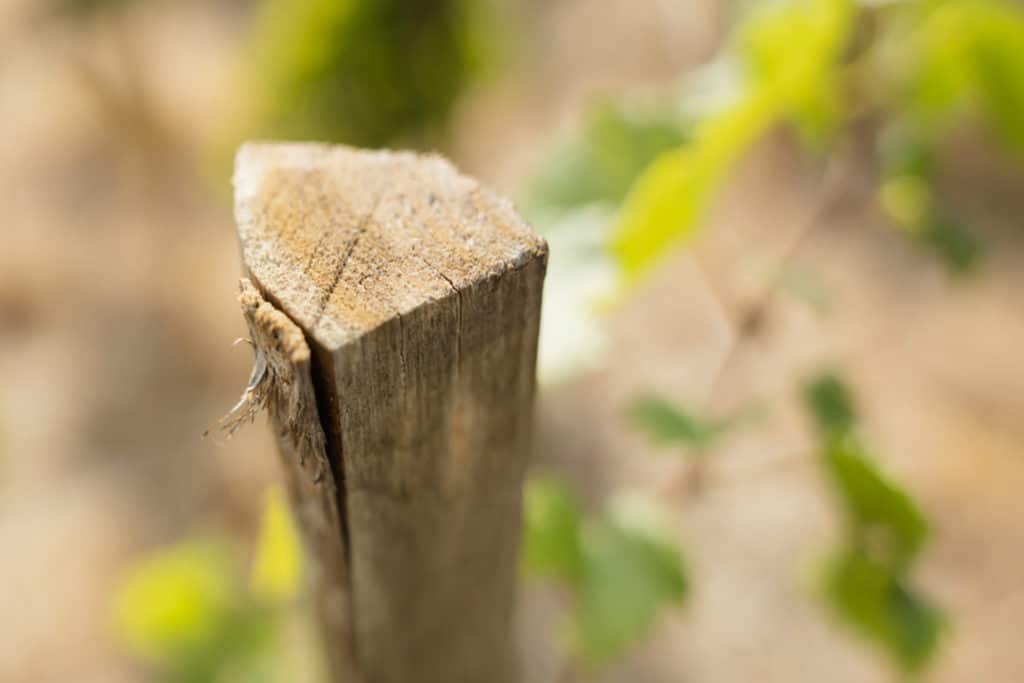 Restructure the vineyard while preserving our heritage
In our quest for excellence, where possible, we preserve the "old vines" by installing wooden sticks or trellises.
Gnarled and curled up they are not very productive.
All their potential is thus gathered in a small number of berry clusters concentrated and rich in aromas.
When it is necessary, we pull out and replant entirely the plots.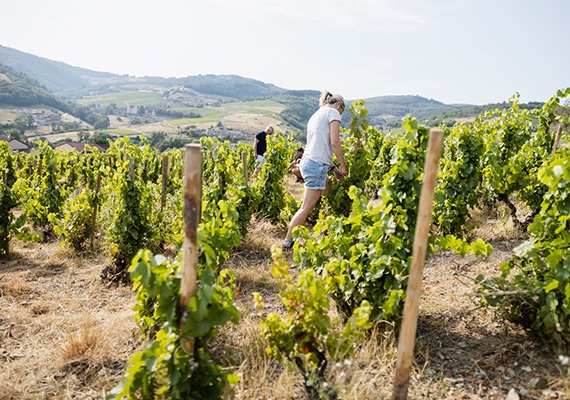 Conversion into Bio-Organic
Our project will be fully realized within 4 years, minimum period for the conversion of a traditional vineyard into an organic vineyard. This is 17 hectares of vineyards that we are patiently remodelling to be able to work in respect of the beautiful hilly landscape in the heart of which we evolve.
Then we can gradually offer you our organic wines : Juliénas , Saint Amour , Fleurie , Beaujolais-Villages white, Beaujolais-Villages red, which will soon be joined by Morgon and Chénas.